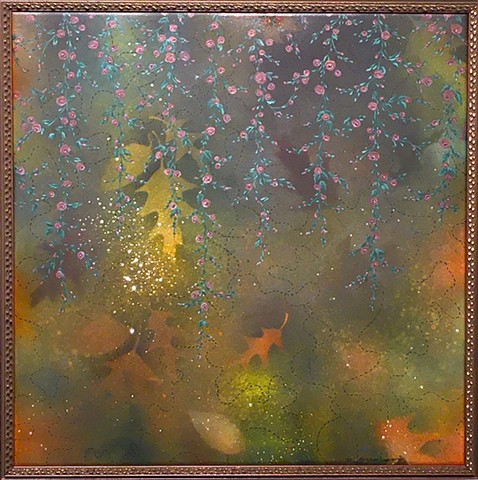 "Patterns Of Privilege - I Stand Upon You 4"
Acrylic, aerosol paint on wood panel w/gilt frame
30"x30"x3/4"
2022
Displayed as part the "Patterns Of Privilege - Reflect This" installation. The organic leaf material is contrasted with the decorative Sweet Briar Rose pattern. The ornate gilt frame contextualizes the work within the Antebellum Period and the privileged brutality of the Plantation class.